Great Finds and Stuff We Like
Timberline Saddles at TNT Horse Equipment - Sometimes the horse behaves badly because his saddle is hurting his back. And you can't always tell if it fits by looking. Timberline saddles are super comfortable for any horse because they self-adjust to the shape of each horse's back. And they look like regular Western or English saddles. They are SO comfortable for the rider, especially people with bad backs or knees. I have been riding my Timberline saddles for many years and won't ride anything else. Tammy Fisher is very knowledgeable and will help you pick the right saddle for you.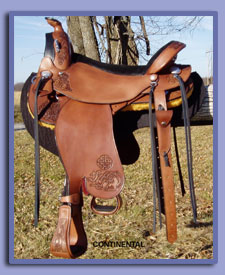 Riding Fear Free - An excellent new book by Laura Daley and Jennifer Becton for - guess what - fearful riders. It's the absolute BEST book I've ever read on this topic.
This is the book I've been waiting for – without even knowing it. Trying to help riders with fears I sometimes didn't understand was frustrating. And there just wasn't much help out there for fearful riders or those working with them - until now. These authors truly understand the various types of fear and most importantly commonsense, simple ways to fix them. Laura writes with the wisdom of someone who has a great deal of experience and insight into all kinds of fear.
There is, of course, the "good fear" that keeps us out of a truly dangerous situation. But the unfounded or no longer valid fears that hang over riders, sucking the fun out of horse activities, are what this book will help. Riding Fear Free covers every imaginable aspect of fear, horse and environment. You can not only ride in spite of fear, you can get rid of it.
If you find yourself making excuses not to ride, "I really should do that laundry…" you need this book.
If you get "butterflies" or a knot in your stomach when you think about riding your horse - you need this book.
If you are an instructor who has searched for ways to help students who feel fear you've never felt – you need this book.
If you are an instructor who has felt fear of riding – you need this book for both your own healing and your students' healing.
Available in print and ebook forms at Barnes & Noble, Amazon, Kobo and wherever fine books are sold. For more about Jennifer Becton, click here.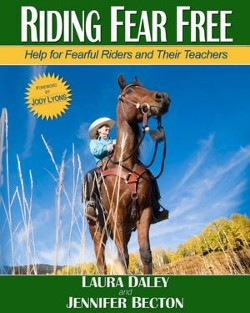 USRider Equestrian Motor Plan - It's like AAA for horses. If you travel with horses and want safety and peace of mind, check this out.