Spotted Gaited Trail Horse
For Sale

Sale pending!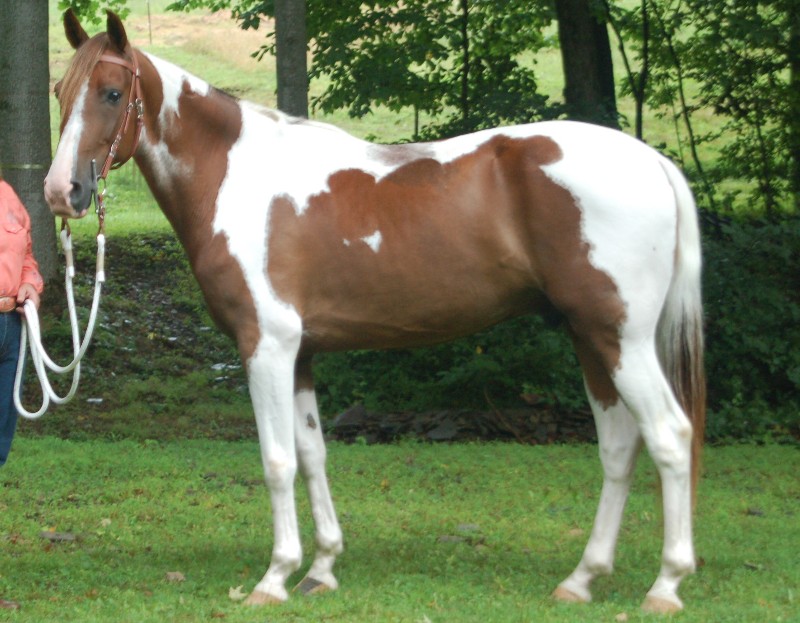 Apache Sunset, aka Splash, is a 15.1 hand, 11 year old trail horse for sale. If you are looking to ride the trails this summer, Splash is your boy. This registered, gaited gelding has tons of trail miles and loves to hop in the trailer and explore new trails.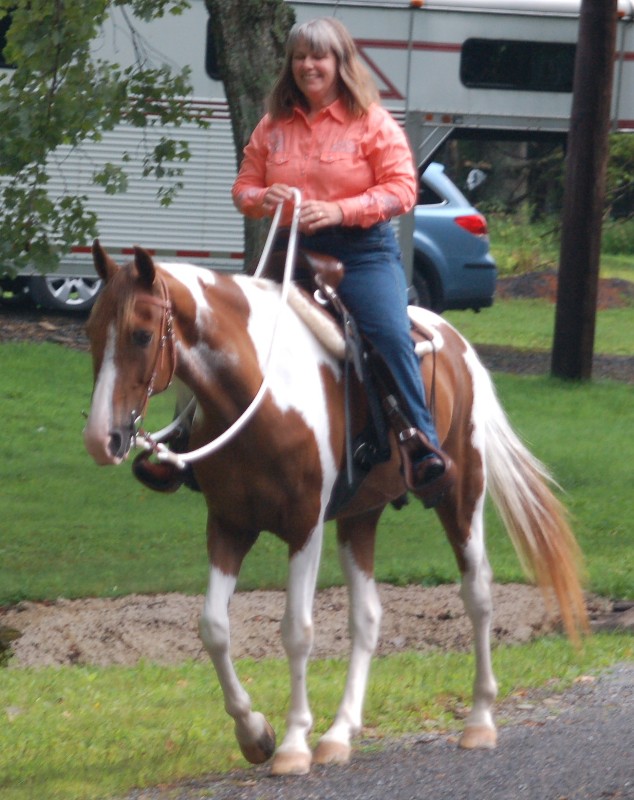 Apache Sunset is a registered KNGHA (Kentucky Natural Gaited Horse Assoc.) gelding. With his stunning markings, you can see why his nickname is Splash.

Apache Sunset (aka Splash) Info

Age: 11 years
Height: 15.1
Color: Sorrel Tobiano
Gender: Gelding
Registered: KNGHA (Kentucky Natural Gaited Horse Assoc.)

Price: $4500 (negotiable to a good home)
More About Apache Sunset  -
Spotted Trail Horse for Sale

Apache Sunset (Splash) is a sharp looking tobiano gelding with a beautiful sorrel and white coat with a mixed tail and a pretty mixed mane, a beautiful face with kind dark eyes and a sweet look about him. He has been ridden in the country, through the hills, down roads and in the mountains. Apache has been a trail horse all his life and is trustworthy and not spooky acting. He has a nice personality and is easy to handle on the ground and in the saddle. He has a nice slow walk, a nice flat walk and a smooth saddle gait which he can perform slow or fast with no special shoes. Apache is happy to just walk along all day along but will get up into his gait for you when you ask him to as well. Apache is a pleaser and will do what he is asked when you ask him. He stands to mount, even if you want to climb up on a log in the woods to mount, walks on a loose rein, listens to leg cues, backs up, goes great in a group and even goes out alone. He is not bothered by distractions on the trail. He loads and unloads easily and is good for the vet and farrier. Apache is easy to catch, halter, lead, groom, worm, bathe and tack up. He will cross water, climb hills and carefully maneuver his way down. He leads, follows and willingly waits for slower horses. Apache has been exposed to traffic, dogs, plastic bags, deer, turkeys and ATVs. Apache is UTD on vaccinations, Coggins, teeth and shoes. He has a sensible mind and a willing attitude.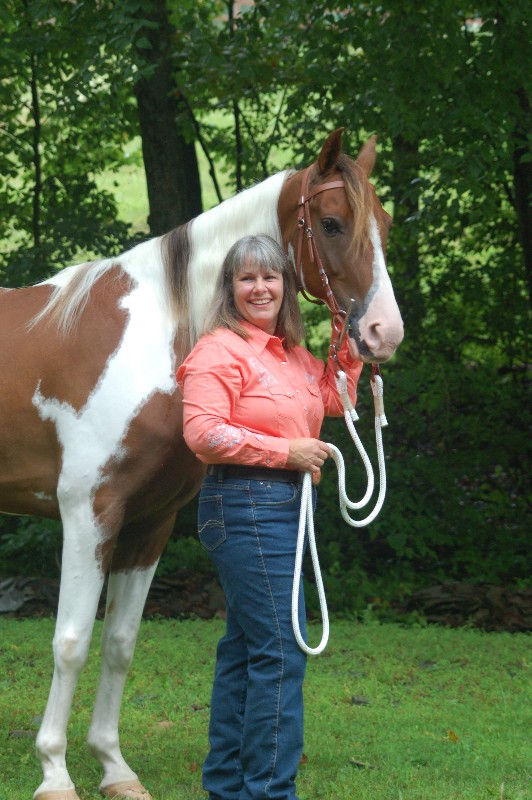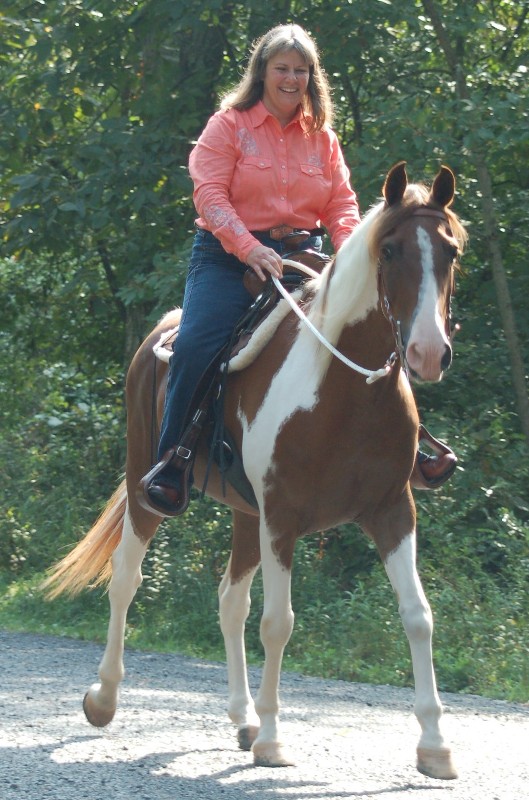 Contact Information

Call Kathy at (570) 458-6490

Or email (please copy and paste):  khuggins@sunlink.net
Please call and stop by to see Apache Sunset in Millville, PA if you are looking for your next trail buddy!
---